To you, this post might have nothing to do with anything, but to me, it has something to do with everything going on in the world right now. You see, the most recent album by your favorite rapper is ony going to last 3-6 months. The flyest video you're going to see in the next week or so will only last until the beginning of winter, and that's if it's really good. That's a short lifespan, and it's only getting worse with more and more people calling themselves rappers and less shelf space available for old rap records. But classic Hip-Hop is immortal. Believe that.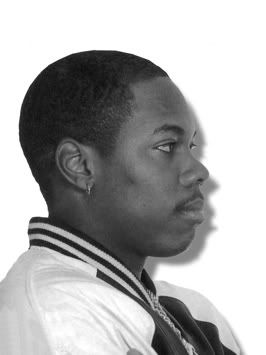 R.I.P. Scott La Rock (Boogie Down Productions)
The problem is that our culture has been hijacked by hermaphrodites and hookers of harmony who don't care what type of music they make, as long as that music makes money and provides for another fiscal year of trickery and financial fuckery. This is probably where "making it rain" comes in, leaving the lower class feeling left out of the loop, wishing for a watershed moment when the odds are even and the ears and eyes of executives are open and exposed. Everyone wants his or her own time to shine, even if it is restricted to fifteen minutes; it's hard not to be a critic when you're riding in a Civic. Best thing to do is stop talking it and live it.'
"This one is for Dilla"... R.I.P. Jay Dee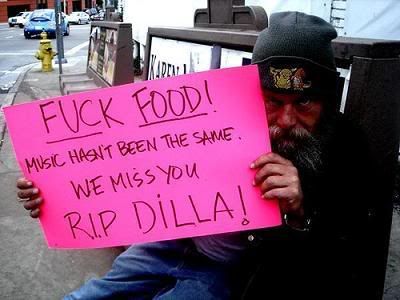 Like Erykah said on "The Healer," our culture is bigger than religion, "my nigga" and the government. I would add that it should be bigger than money, but that remains to be seen. There are, however, some things that will always be bigger than Hip-Hop, such as life, liberty and the pursuit of
happiness
freedom.
Quiet as it's kept, Hip-Hop is even bigger than death. Some of our most beloved heroes have found everlasting life through their musical legacies. Word to Big Pun and Buffy of The Fat Boys, who were both big as hell but aren't here to see the new morning with us, like J. Dilla and Scott La Rock.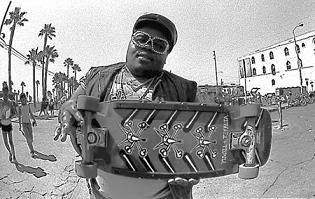 We're at the dawn of a new day, and all it takes is a majority of believers to overwhelm the minority of haters. But we can't get there if you sleep through your damned alarm clock. So climb your tired ass out of bed and join the movement of the living - those of us who care more about contributing than collecting, ones that are more interested in legacies than liquid assets.