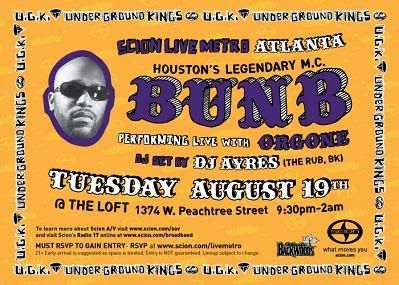 Hope you RSVP'd in time for the Bun B show tonight at The Loft, because I sure as hell did. I'll be somewhere in the crowd after 10pm, throwed like a horseshoe. Holla at your boy if you see me.
I'll have a review for you out-of-towners later tonight or early in the morning. If I don't get overthrowed.
In honor of tonight's concert, let's crank a little bit of that good old UGK for posterity's sake.
PIMP C LIVES!!!