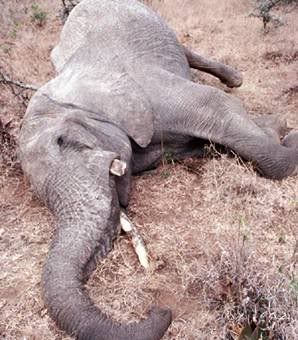 If you haven't noticed, the GOP is too busy killing itself for me to even mention Senator Barack Obama right now. This is a beautiful tragedy unfolding, and I'm all for it. But before I get really started, let me say this. I don't want anyone else to die because of Hurricane Gustav. Last time I checked, the
DEATH COUNT
was at or beyond 67, mostly in Haiti. And now, it's heading full-force towards New Orleans.
Again, it's heading full-force towards New Orleans. Why the hell did I just repeat myself? Because, as you know, we had a Republikkkan president when Hurricane Katrina hit New Orleans on August 29, 2005. That's almost 3 years exactly. I am not happy at all about the fact that Gustav might cause catastrophic damage to the Crescent City all over again, before the N.O. had the chance to heal from its wounds. Like my Dad told me the night before Katrina hit, "Pray for anyone you know that's stuck in New Orleans tonight." Don't forget, we still have the same POTUS in office who does not give a fuck about anything, so I'm sure we'll see
more of the same
response from the federal government. Word to Barack.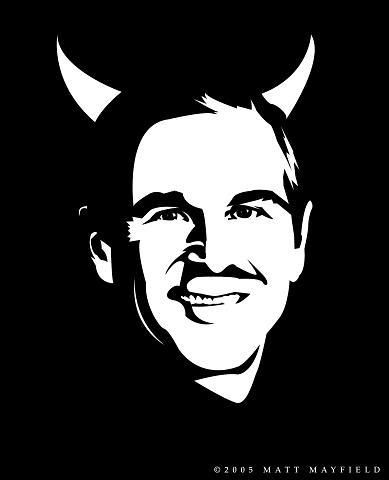 How ironic it is that President Bush is scheduled to speak at the GOP's national convetion in St. Paul, Minnesota, just as McCain is getting ready to accept his role as the nominee. And they had the beautiful MILF, Governor Sarah Palin, ready to do her political pole dance at a moment's notice, just to get the party
really really
crunk. I bet G.W. Bush has a bag full of $1's with which he was ready to shower ol' girl once she hit the stage. And you've never seen it rain like Bush makes it rain on them hoes...
The GOP is now
CONSIDERING TAKING A RAIN CHECK
on the convention. And why, you ask, would they reschedule or put it off for just a day or two? Not because they really give a shit about what happens to the citizens of the Gulf Coast, because they proved to us 3 years ago that they don't. And not because they are ashamed of their shortcomings, which they should be.
The GOP is thinking of letting the storm pass for a very simple reason. They
don't want
can't afford anything taking all the glory away from their convention. Not death, flooding, catastrophe, oil price spikeage, etc, etc. Nothing gets in the way of the Republican Party, whether you take that to mean the political party or the fiesta that they thought they'd get away with next week. They'd rather look good than win. Word to
White Men Can't Jump
.
These people disgust me sometimes; I kid you not. If they were really hard-core, they'd go through with the convention and make public amends. Apologies, even. That might even get them some leeway with voters. But nooooo.... These bitches would rather reschedule and try to save face, as if you could really apply Botox or Proactive to the mug of Medusa.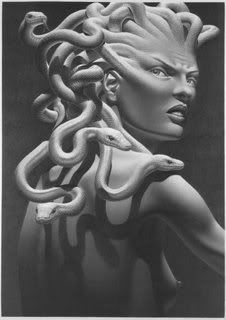 I'm done for now; I'm stuck in the middle of
Atlas Shrugged
, and the only time I get to really sink into a good-ass book is after midnight. If you're in the middle of traveling or your last summer vacation, stay safe on those roads or in those skies - we need your vote in November.
Viva la Vida!!
UPDATE: 5:00 a.m.
It looks like
SOMEBODY CAME TO THEIR SENSES
. A new game plan is being formulated.