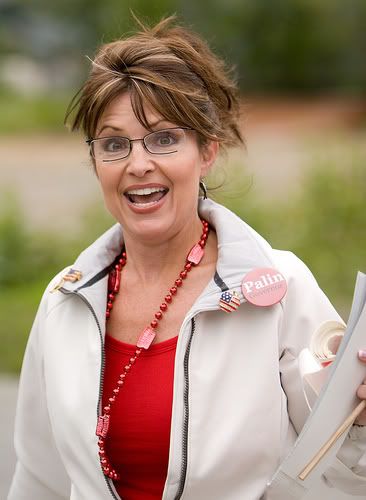 It has been
CONFIRMED BY CNN
that Senator John McCain has chosen that lady above, Governor Sarah Palin of Alaska, as his running mate. More on this later...
All I can say for now is that this is a very bold move. And I don't know what the hell to make of this, except that this is a blatant stab at the Hillary vote.
Man, I'm going to have a lot to say about this one. For now, this is one of the worst moves I could have predicted by the Republikkkans. How stupid...
Stay tuned...