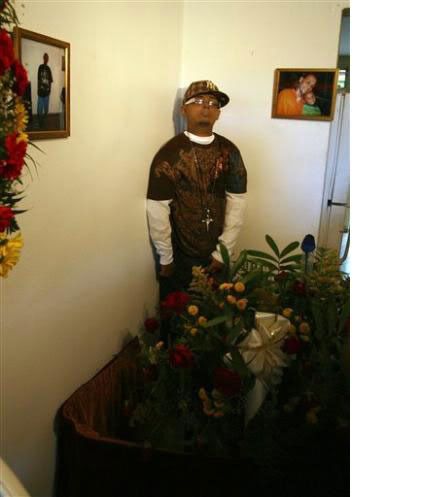 Angel Pantoja Medina is dead, but don't tell nobody. Especially not his mother and family. They're obviously just not ready for the truth. And I'm not ready for the next trend in funerals and wakes.
This dude was found under a bridge. They still don't know how he died. But for some reason, he had made a prehumous request to be embalmed in a way that would allow him to remain standing for three days during the wake process. His family said he wanted to stand tall and be happy. So they got him posted up in the corner of the house, looking like the hardest man
alive
dead. Yo...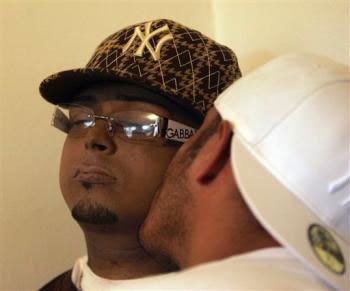 *Heebie Jeebies just kicked in*
Yo, yo, yo... All I can say is that this might be the illest ever. Definitely a contender for the "WTF-'08" Award. Don't let this catch on in the hood. Please, no thank you. I'm afraid of the future.
Jacque'd from
DLISTED
.