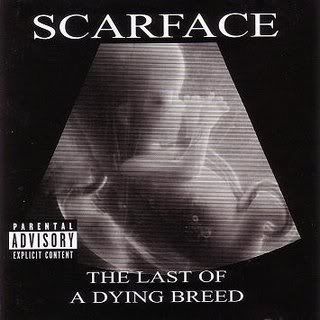 You probably think I'm somewhat crazy for using this whole "dead" concept as a means to creatively explore world topics, news and Hip-Hop, but I didn't start this trend; neither did Nas. The precedent was set in the south, but not in my home state of Alabama or my current Georgia home. When it comes to writing about dead shit, nobody beats Brad Jordan.
The legendary Mr. Scarface of Houston's Geto Boys is the original grim reaper of Hip-Hop. And I have a few YouTubes to prove my point.
SCARFACE: "I'm Dead"
This concept was ill and kind of funny at the same time.
SCARFACE: "I Seen a Man Die"
"I still gotta wonder why..." Always liked this one.
SCARFACE: "He's Dead"
More morbid music. Not a personal favorite, but it counts.
SCARFACE: "A Minute to Pray and a Second to Die"
Dude looks extra young in this clip. Damn, how many years has Scarface been in the game again?
SCARFACE: "Dying With Your Boots On"
There's enough cursing in this song to start a fire out of thin air. Damn!!
SCARFACE: "Hand of the Dead Body"
"Gangstas don't live that loooonnnng!"
Pay your respects. This dude is like the Crypt Keeper of rap.