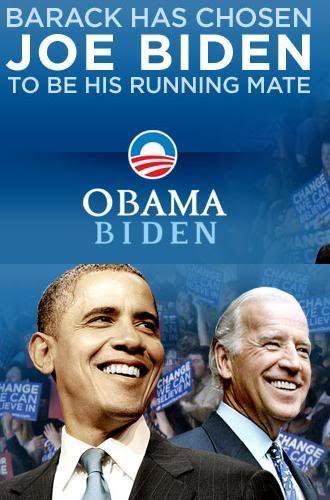 [I'm going to wait for a day or two to weigh in on why Senator Barack Obama, by selecting Senator Joe Biden as his VP candidate, has made a great political move. Too many people are putting up nonsense opinions right now. I prefer it quiet when I'm speaking.]
TODAY:
Sunday is always the day that the major networks do the weekly wrap-up in political and governmental affairs. This weekend, the talk of the nation is still Obama/Biden but several other stories are also emerging. Senator Hillary Clinton is expected to
RELEASE HER DELEGATES
and the Rules and Bylaws committee of the Democratic Party have
FULLY RESTORED THE MICHIGAN AND FLORIDA DELEGATES
, both just in time for the national convention, which begins tomorrow.
But keep this in mind:
Some of Clinton's supporters were outraged that the delegates were not fully reinstated in May. They were also angry that Obama claimed some of the delegates won by Clinton in Michigan.

SOURCE: THE ASSOCIATED PRESS
It could get ugly, or at least stupid, if those Hillraisers decide to cut the fool at the convention. Denver, Colorado has built temporary holding cells in a city-owned warehouse for those who violate the law during convention week. FYI: The first version had razor wire at the top.
New reports say that the razor wire was removed. I guess they didn't want pictures to come out of Hillary fans who had escaped either by chewing their way through the floor or shredding their faces and bodies into square centimeters - just to demonstrate against Senator Obama. I'm telling you, those people have the devil in their hearts...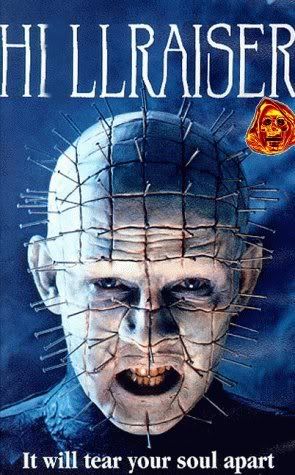 Not that I really care, I'm just reporting. I'm not trying to find out if there's actually razor wire on those cages, so I'm staying in GA this week. Feel free to get arrested in my place and report the story after you're gagged, beaten and thrown against a chicken wire fence for fun. Like the Chappelle skit said, "If you've got hate in your heart, let it out."
I suspect that there will be plenty acts of random hate this week, as the new Democratic regime attempts to regain the reigns of control over the party, and Republickins do everything in their power to continue the chaos. For God's sake, man; she's even got something called a "whip team", which is supposed to be in place to overshadow the dissenters in her party who plan to disrupt the convention with noise, angst and hate. We'll see how good of a job she does "whipping" her own friends as they yell in her defense.
If you have an Obama t-shirt and plan to support the man in November, this is the week to bring it out. If you don't have one, buy one. They have some cool bootlegs in Five Points, off Campbellton Road and even Old Nat'l. Oh, and even if you want something free,
MOVEON.ORG
is shipping free Obama/Biden stickers to supporters. I think all you need is an email address, which you obviously have.
Word to the wise: If you're in Denver this weekend, don't trip; the police might get on some "Operation Heartbreak Hotel" stuff and straight gas you haters to death in that warehouse.
"Listen to me now,
Believe me later on..."
Khujo Goodie of GooDIE Mo.B - "Cell Therapy"