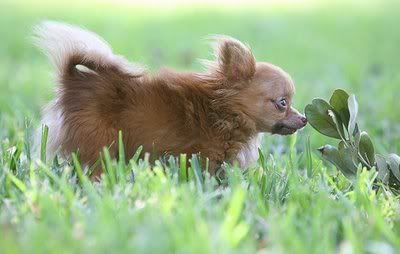 Tiny Dancer, the famous Chihuahua known as the world's smallest therapy dog,
IS REALLY DEAD.
The little guy was 5 inches tall and weighed 18 ounces. Awww...
It has been rumored that there is a bidding war going on between Rocawear, Sean John, Michael Vick and China for Tiny's carcass. Diddy and Jay-Z both want to skin him to make those winter coats with the fur lining on the hood. Michael Vick is craving some teriyaki dog jerky behind bars. And guess where they make that? China.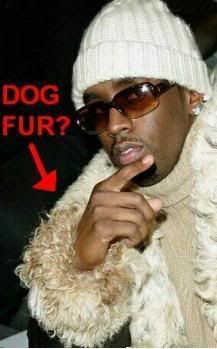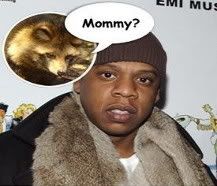 I mean, just look at Tiny Dancer's coat. That stuff could go for $200 a square millimeter in Macy's right now, just as they start rolling out the winter fashions. Sheeit, you might could even make an elegant hair extension out of that fuzz.
R.I.P. Tiny Dancer. You spread happiness to so many people. I hope that your afterlife your owner keeps your body out of the hands of carnivores and fur aficionados.