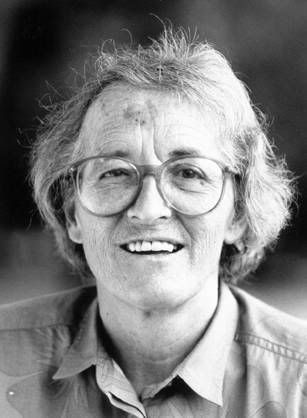 Elisabeth Kübler-Ross died on this day of 2004. You may have no idea who she was, but she was something like an authority on all things dead. Her classic book,
On Death and Dying
, first published in 1973, confronted the experience of dying and turned Kübler-Ross into an overnight world celebrity. She is considered to be responsible for the success of the medical movement known as "hospice." So big she was, in fact, that
Time Magazine
named her one of the "100 Most Important Thinkers" of the 20th century in 1999.
Seems only right that she gets a tribute four years to the day that she found out whether or not she was right about her life's work.
She wrote
MAD BOOKS
.
She received
HELLA AWARDS AND HONORS.
She was covered by
THE NEW YORK TIMES.
Hell, I even found a
STREAMING NPR INTERVIEW.
But just in case you're feeling lazy or just plain uninterested, here are a few quick quotes that I found interesting...
"It's only when we truly know and understand that we have a limited time on earth -- and that we have no way of knowing when our time is up, we will then begin to live each day to the fullest, as if it was the only one we had."

"We run after values that, at death, become zero."

"Those who learned to know death, rather than to fear and fight it, become our teachers about life."
*All quotes: Elisabeth Kübler-Ross. R.I.P.