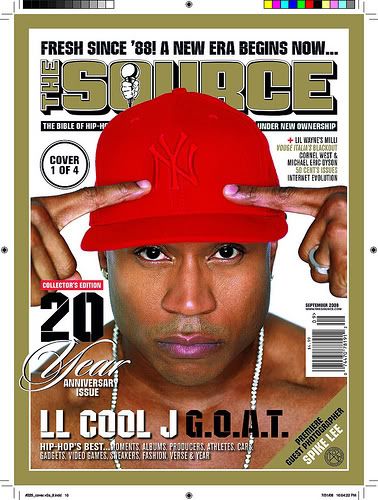 I was
lurking
checking out the news today, and noticed that
The Source
hired Spike Lee to shoot two of the four alternate covers for its 20th anniversary issue. Shout to
NAHRIGHT
and
MISS INFO
.
Reader Challenge:
If you can find the typographical error on the cover of the 20th anniversary issue of The Source, you'll win
THE UNDERWRITER'S WEEKLY PRIZE!!!
Sorry to say it, but it doesn't look good for the long-awaited
sike
comeback of
The Sauce
. Not that I'd buy it even if it was a classic; from what I hear, they still owe a few good writers I know a few thousand duckets. I can't get with that.