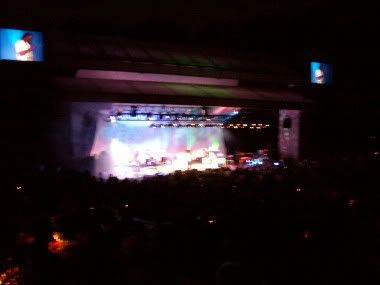 I did absolutely nothing today, because I was
OVERTHROWED
last night. However, it was for a great reason.
Your homie hit up the Earth Wind and Fire concert at Chastain Park in Buckhead. If you're ever in Atlanta and someone offers you tickets to Chastain, take them. Even if it's a KKK rally. There's no such thing as a bad show at Chastain. Everybody gets slizzard, shares good food and dances and sings. Always a good time, but when EWF is in the building, you know it's going down like Johnny Gill in a bathhouse. Nolo.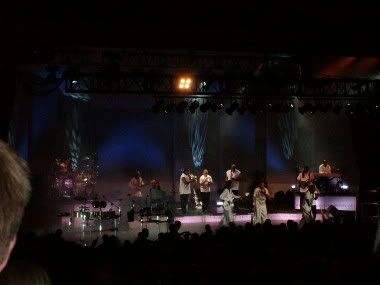 Maurice White, the founder of the group, no longer tours with EWF, but Philip Bailey, the guy with the high-high pitched voice, is still holding down the vocals. And when I say holding down, I mean it. Dude went from the low-low register to something in the Mariah zone. Amazing.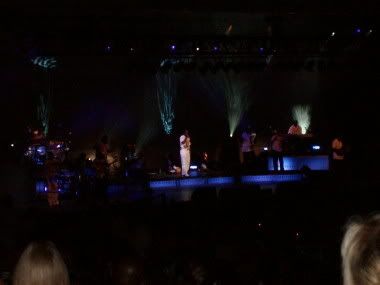 The show started at 8:10 PM and ended at 10:00 on the dot. The band went through all the mellow tunes first, then got it supercrunk towards the end with "Let's Groove", "September", "Fantasy" and all the others. For an encore, they came back with "Keep Your Head to the Sky." Great show.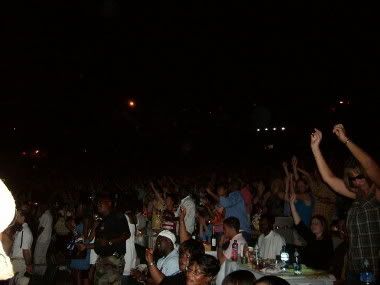 Backstage, I got up with Verdine White and Ralph Johnson. Verdine
asked
axed me where the weed was. I gave him my business card.