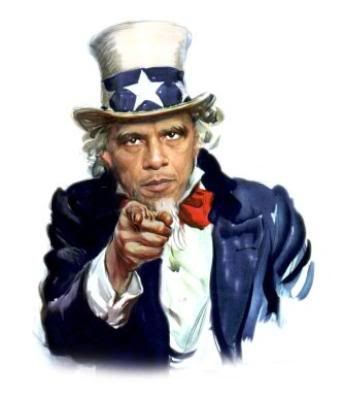 TODAY:
Your favorite US senator is still on the move. According to
THE CAUCUS
, the online political blog of The New York Times, Barack Obama is tired from all the traveling, but still managing to keep his aura on full blast and his circle super tight (nolo).
JERUSALEM — First came Charlie Gibson. Then, Israeli Defense Minister Ehud Barak. Finally, it was Benjamin Netanyahu's turn to meet with Senator Barack Obama here on Wednesday morning.

Barack Obama met with Shimon Peres, Benjamin Netanyahu, Ehud Barak, and Mahmoud Abbas on Wednesday.
(Photos: Ariel Schalit/Associated Press, Dan Balilty/Associated Press, Dan Balilty/Associated Press, Omar Rashidi/AFP-Getty Images)
This was all before 9 a.m., with twice as many more meetings scheduled before day's end.
So when Mr. Netanyahu asked how he was feeling, Mr. Obama smiled and declared, "I could fall asleep standing up."

SOURCE: THE CAUCUS
By the way, have you seen Obama's new jet? Sick as hell...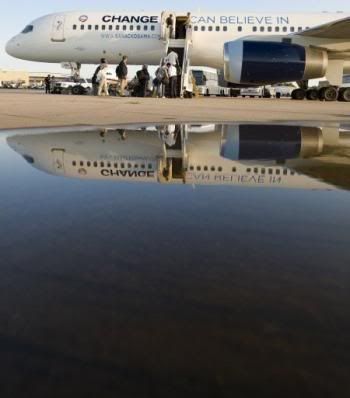 IMAGE:
AFP
So now people are going to wait to see if he makes one of McCain's horrible gaffes on foreign policy. Too late for him to even compete with the geographical mistakes McCain has already given us recently. Dude has made up two different places on the world map: Czechoslovakia and the Iraq/Pakistan border. One never existed, and one hasn't existed in more than a decade.
Damn.