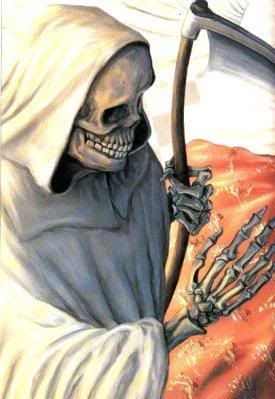 Damn. Another one bites the bullet(s).
According to SOHH.COM,
NEW ORLEANS RAPPER SPORTY T IS DEAD
. He was killed in a monsoon of AK-47 gunfire in his FEMA trailer while he was sleeping.
Is this the promised outcome for pioneering gangster rappers? What happened to getting chubby and moving to Miami? Why did he deserve to be killed in such a vicious way?
Who knows. All I can say is that I wasn't at all fooled by the atmosphere of the French Quarter when I was in The Crescent City during the Essence Fest. I knew better than to take my out-of-town ass through the lower 9th ward. It's not my turf, and I'm under no misgivings that I am welcome anywhere in the world. Especially the destroyed housing projects of the world's murder capital. And as you can see, I'm still alive.
Now I suppose I should post a video or something that shows Sporty T doing his thing. Here's a YouTube joint of his group, The Wild Boyz, dissing Cash Money back in 2000.
Pretty funny, I guess, but I must say that Baby had the last laugh. It's 2008, and Lil Wayne is still outselling Coldplay. That's major.
R.I.P. to Sporty T. Hope you get everything in heaven that should have been yours on earth.