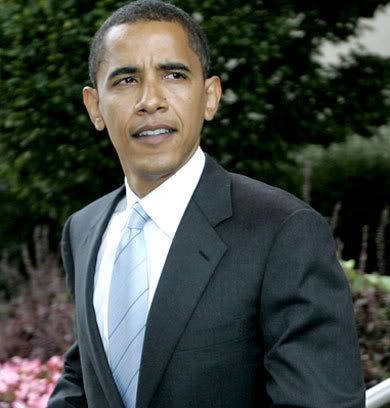 TODAY:
Senator Obama spent the day in Paris. He met with the President Sarkozy today at the Élysée Palace. The two men showed mutual respect, with the French president stating that he is quietly pulling for an Obama victory in November. It is summed up in one line:
Sarkozy wishes Obama "luck" and says he'd be "delighted" if he wins.

SOURCE: THE PAGE
My opinion is that Obama knows that the U.S. cannot sustain the same presence in the Middle East without help. France has always been one of our closest allies; the type of friend that the U.S. loves from a distance and criticizes when they're not around. But they are an important part of European relationships, along with Germany.
Since Obama is mega-popular in both countries, it looks like we could even see France and Germany increasing their own troop numbers so that we can finally wrap this war up.
McCain is... losing.