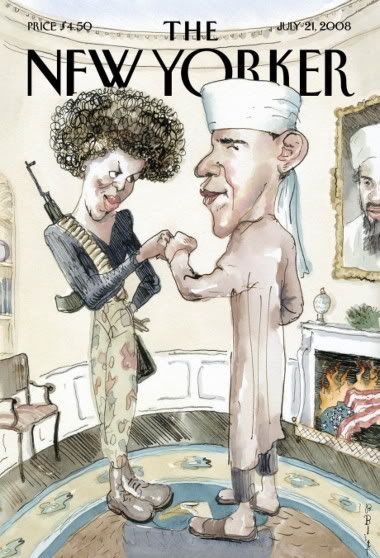 Yes, that's Michelle and Barack Obama, in the Oval Office, wearing revolutionary and Islamic attire, engaging in flag burning, Osama worshiping and fist bumping.
Absolutely not worth my time. I don't discuss blatant, incendiary racism when it is done just to stir up fear and loathing. Lest you forget, I live in Cobb County, Georgia, where these stupid ass people think that their ignorance is shared by all. It is strange that The New Yorker would take it this far, but I'm used to it.
Check out these tasteful and dignified items of race-baiting that originate not far from where I reside.
FROM THE ROSWELL BEACON
: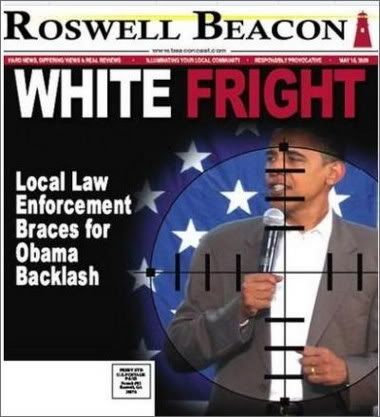 FROM MULLIGAN'S FOOD & SPIRITS IN MARIETTA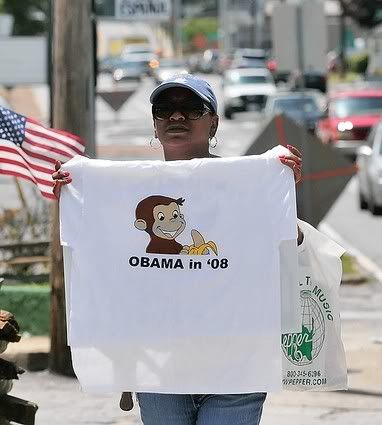 Whatever the fuck. There's nothing new under the sun.
"White people could never surprise me with racism."
- Chris Rock