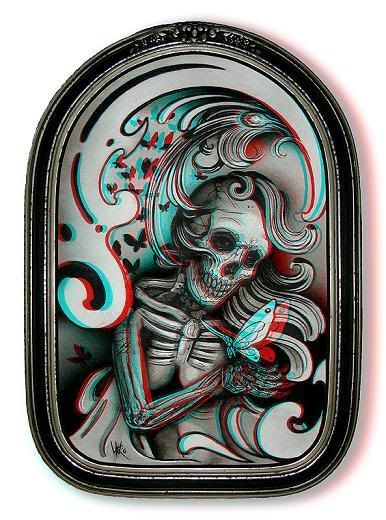 You already know what time it is.
CAREER-DEAD MCs
Kwame Kilpatrick.
I know you can't die twice, but today it became official. With the loss of his law license, a 4-months sentence and a 7-figure fine, it's safe to say that the saga of the "Hip-Hop Mayor" is finally done. The "D" just got a little less cold.
LEGALLY-DEAD MCs
Kenneth Smith.
I don't have a photo of this guy, but according to
THE SMOKING GUN
, Kenneth Smith was arrested on September 3 for wearing baggy pants. The legal charge is "exposure of undergarment in public." He is a first offender, so under the law in Florida, where he was charged, he faces a $150 charge. If caught three times, he could be sent to jail for thirty days. America hates Hip-Hop.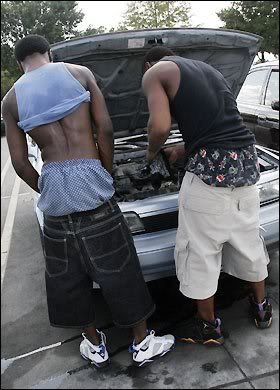 REALLY DEAD MCs
Don LaFontaine.
In a world where you can make your own career path, enjoy notoriety without having to show your face and reap great financial benefits, Don L. was the king. He died on Tuesday from complications from pneumothorax, which is a collapsed lung that causes air to build in the pleural cavity. Whatever that means. But hey, he was a microphone fiend, and his voice is famous as hell. That's Hip-Hop.
HISTORICALLY-DEAD MCs
Mother Teresa.
The Queen Mother of spiritual pursuits left us on this day, September 5, 1997. Though there have been recent reports that she
QUESTIONED HER BELIEF IN GOD
, she is still widely remembered as something like a living saint while she existed among the living. Even in death, she remains highly influential and a beacon of hope for those who believe in the power of love over the love of power.
Life is a celebration. Enjoy ever minute. Tomorrow is promised to none of us, so accomplish something great today so that we will still be talking about you tomorrow.
C'entanni!