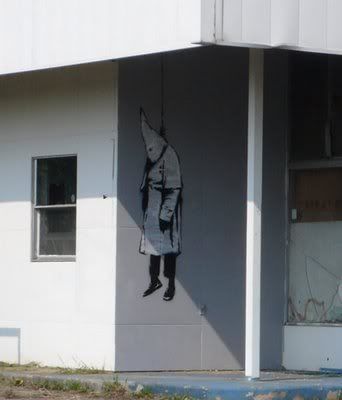 Jesus; I can't even tell you how proud I am of this. I've only posted one frame of this photo shoot from a guy named Banksy because you really need to click the link below and see what this is all about. If you knew about this dude already, you can hand me a late pass whenever you're ready.
Shout to
NAHRIGHT
for making this public, and big ups to Banksy again, whoever the hell you are, for keeping it ultra gully in my homestate. Very much appreciated.
CLICK HERE FOR THE SOURCE OF THIS BANKSY FUCKERY.