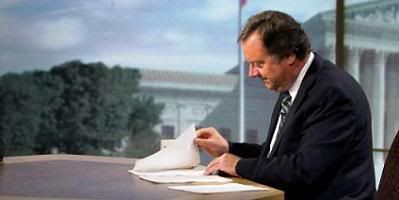 There was a subtle divide between intellectuals and philistines today on Atlanta radio. I was running errands in Atlanta this afternoon, and around 4pm, when I'm usually listening to "All Things Considered" on NPR, I suddenly had an urge to tune in to V-103.
Ryan Cameron, my old boss and mid-day radio personality for V-103, was talking to Johnny Gill. We won't get into that right now, but I'll post the audio if I can find it, because Ryan slipped in
[NOLO]
a few subliminal jokes while interviewing Eddie Murphy's new best friend (sorry, Arsenio). Hilarious, I must say.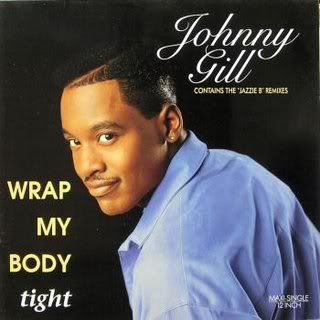 As he wrapped up the Johnny Gill interview, Ryan announced that the R. Kelly verdict was expected to be announced at any moment, so everyone should stay tuned. So I flipped back to NPR, because I know that "any moment" in radio means at least ten minutes. Back on the brain-worthy side, the voices of NPR were talking about
THE DEATH OF TIM RUSSERT
. I was like, "Whoa! Ol' dude from 'Meet the Press?' Nah…" But yeah. Russert, only fifty-eight years old, died on Friday the 13th of an apparent heart attack. Life is stranger than fiction, and the profession of journalism is harder than life, maybe harder than Lexington Steele
[NOLO]
. No Terrance Dean.
But seriously, I always thought Tim Russert was the next Lil' Wayne of journalism. His steelo was always to confront people in subtle ways, so that the viewer or reader could decipher some truth out of all of the lies that politicians tell on a regular basis. He was obviously a Democrat, but he played it pretty fair throughout his career, as far as trying to seem bipartisan. Check this out:
Russert, 54, is a lawyer who started out as a Democratic political operative, signing on with Sen. Daniel Patrick Moynihan and gradually developing a reputation for devastating effectiveness at shaping coverage. He once leaked word to two reporters that the senator's Republican opponent had distorted his own military record, knocking the candidate out of the race and prompting the New Yorker magazine to observe that the man had been "russerted." In 1984, Russert made the jump to network news as a mid-level executive.
SOURCE: Washington Post
I'm sure that, if I looked hard enough, I'd find some shit he's said or insinuated that I wouldn't like. But who cares now. I'm sure Russert never saw his early death coming, especially in one of the most exciting political seasons ever. He was getting plenty of work all around television as one of the hardest interviewers in the game. And now, he's dead, like many potential game-changers before him who were called back to the essence before the human race was ready to let him go. "Wow," I thought, as I listened and realized that one of the major players in journalism was gone, just like that.
So I flip back to V-103, right before the announcement of the biggest story in negro news. Sure enough, as I predicted, The Pied Piper got off, exonerated of all charges. Pedophiles, urinators and statutory rapists – rejoice!! You just got another reason to continue to do you.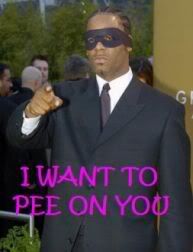 So the question is, who owned the day? Will this day be remembered as the day that Tim Russert, renowned journalist, passed away untimely? Or will it forever be known as "Kelly Day?" Which outcome is the weirdest?
You be the judge. I'll be the executioner.