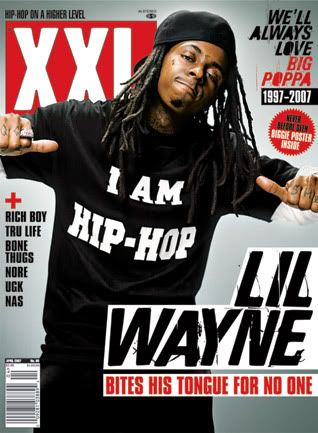 It is being speculated by
HITS! MAGAZINE
, which is always on point with the numbers, that
Tha Carter III
, Lil' Wayne's
third
tenth album, is going to sell somewhere in the range of 900k in its first week. That's units. In today's dying music market, two rap artists have still sold in the almost-million range - Kanye and Weezy F. Baby. Again - they're both Hip-Hop artists. That's major. And it's further proof that Hip-Hop is obviously not dead. Mariah and Usher both came in under 500k. Before Wayne, they both had the highest debuts of the year. Don't call it a comeback.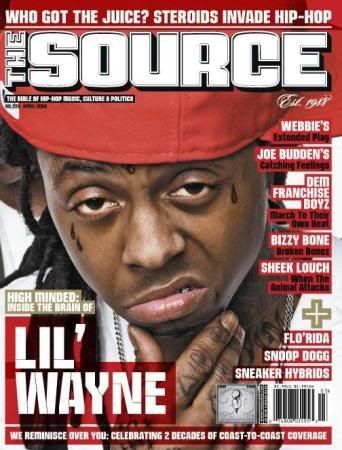 I seriously don't understand that people didn't see this coming. In the south, Lil' Wayne has been a star for such a long time that this is not at all surprising. The Hot Boys were major; if you're under forty and you've ever lived in the south, you know that Cash Money got major love in all the local Hip-Hop club spots. And not just for a few years. All through the nineties.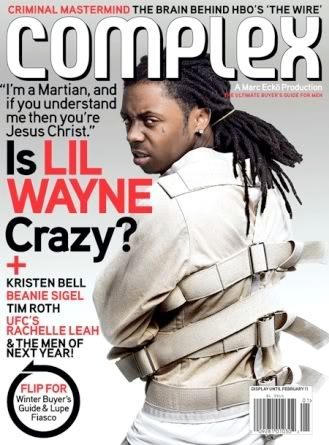 Juve and B.G. were always going to be restricted in the same way that Trick Daddy is now a local Florida rapper. It's sad, but it's true. T.I., Jeezy, Rick Ross and Plies are running the game on the Gulf Coast, but Wayne is beyond the game. Not because he did anything for the south, but because the south did everything for him and he delivered.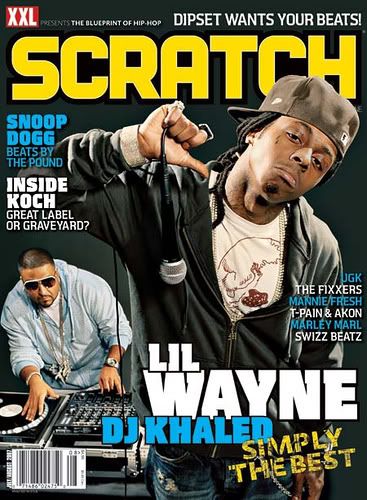 Wayne broke out and became prolyfic after Cash Money almost folded, and he discovered that it didn't matter how many dudes from outside of the south didn't like him. He could sell on his own terms if he kept it moving and slowly kept stepping up, like a mountain climber on codeine. But he knew he would need enough non-southern appeal to break above the Mason-Dixon line, and that's why you gotta love the blind ambition.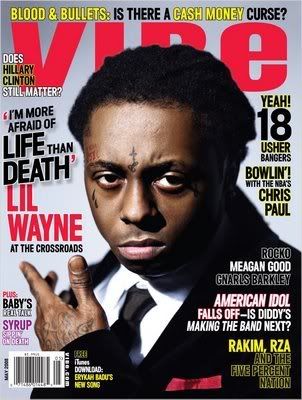 I'm not asking for people to see it as a timeless piece of art; I'm conservative enough to put it in the "dope" category. Besides,
Tha Carter III
will still become known as the first classic since
Graduation
, regardless of detractors. That's way more than will ever be said of 75% of rap albums today. Tell the truth - that internet leak should have caused way more damage. Most of these internet rappers will never generate that type of hype anyway.
I'm actually proud of Weezy. It is a good ass album. And I don't even have to call [Nolo] after that. If there's any lesson here, it's that New York really did fall off for a minute, because there's nobody up there that has been building the same momentum since 50. That's the current blueprint for a successful New York rapper. He blew up and shitted on the lyrical side of Hip-Hop, as he simultaneously glorified the "gangster with a bodyguard" lifestyle. The south never believed it, but he made all his music for us anyway, so we let it go. Now the south still rises, and there's no northern answer. Not hating, just stating.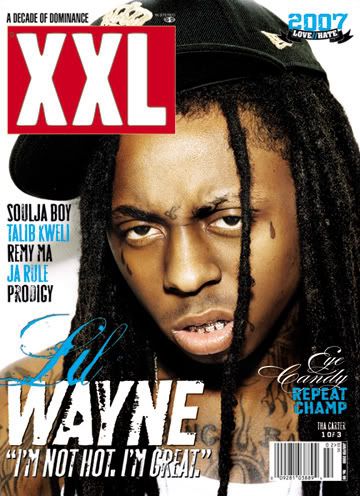 Check my review at
THE UNDERWORLD
. That's all for now. Now go away.