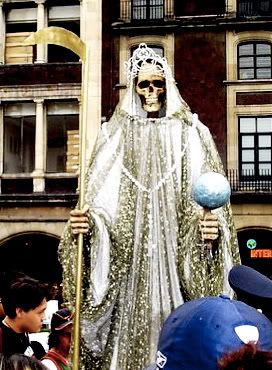 They say I'm a self-promoting diary blogger. And they may be right. But they're all going to die one day and we're having a party to celebrate in South America, so I ultimately win regardless.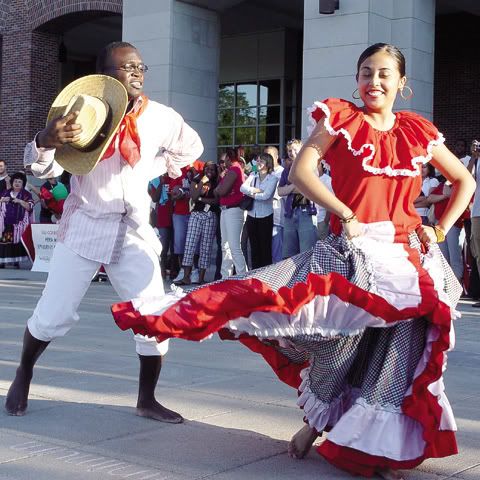 The truth is that THE UNDERWRITER is bigger than life. Especially south of the border, where I always get free servings of my favorite Hispanic dish, Cunnilingus Rice, your boy is working with saint status.
Even
TIME Magazine
online had to write a story about my conquest of the land of pesos. See, I knew I was famous!!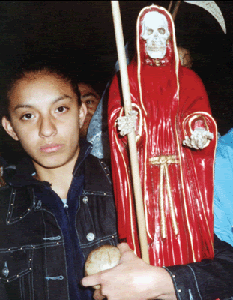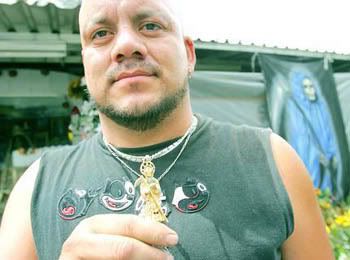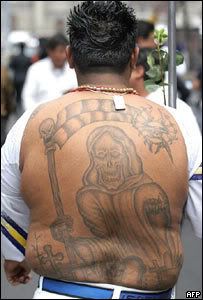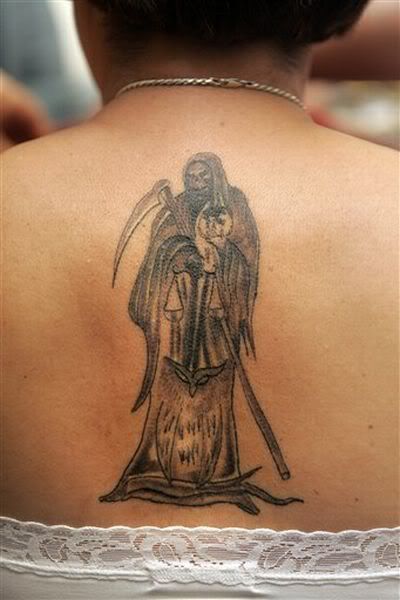 It first struck me as odd that Saint Death was such a glorious, cult-leading pimp in the slums of Mexico. I mean, I've been there plenty of times, but I was always shook of being arrested and thrown in a foreign jail, so I laid low in my own private, heavenly hotel hell, with plenty of Evian. Down there, they don't tell you why you're being arrested, they just say shit like, "$100 US!"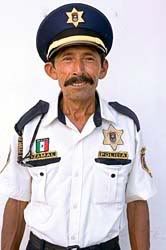 Maybe the reason behind Mexico's death worship is because poverty is so rampant down there. Or maybe we have such a huge issue with the Mexican borders because our Cinco De Mayo is that much crunker. Anyway, you already know I'm hitting Cancun up in 2008. Come live like a king with T.U. in Fiestaland. I promise I won't kill you.