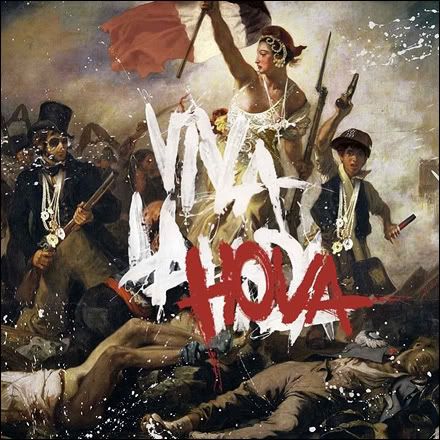 [Listening to
Viva La Hova
, the new mash-up of Jay-Z and Coldplay, trying to stay in a positive mood for the greatest day ever.
GET LIKE ME.
]
Out of all times to pass away, I believe that those who have either lost or will lose their lives before Wednesday of this week are victims of cruel, tragic timing. Appropriately and respectively, I'll begin with my thoughts on the unthinkable Hudson family incident, because the funeral was held this morning and you're probably already tired of hearing about it. I don't know if I'm more afraid of the fact that a human being could do something so ugly, so publicly, or if this is the new normal.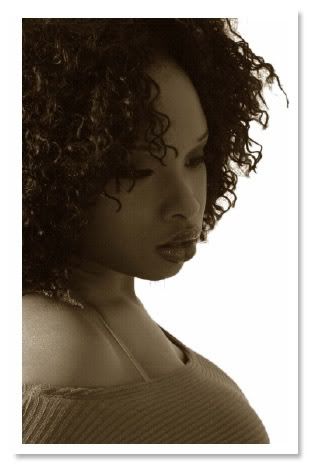 Times like these, when real people die from real bullets--especially when said real people are innocents--make it difficult to listen to some of my favorite gangter rap songs because the lyrics come a little too close to reality for comfort in this case. For what it's worth, I don't blame Hip-Hop or rap, or drugs or guns for what happened to Jennifer Hudson's family. I blame the lack of intelligent minds in abundance. But our world culture has to change quickly if we're going to stop thinking about doing crazy shit like this, much less making rap songs about it. We've got to adjust right now, especially with this first chance in history to truly change the world. While we're at it, there are a few people who deserve recognition and respect, who gave it all they had but somehow did not reach today like you and I.
To begin, I'll be honest and say that I'm completely flattened by the apparent suicide of Shakir Stewart, the Executive Vice President of Def Jam Music Group, who I've known personally for 11 years. I met pretty much everybody who was ever in a position to cut a respectable check in Atlanta back when the music business was really booming, like around the mid-90's, when I started interning for So So Def. I always liked to believe that Shakir was just lucky enough to beat me by three years to Atlanta because he was blessed with perfect timing, but the truth is that he was made for the job he was given, therefore he excelled. He was the deadly combination of an intelligent hustler who was somehow always a few steps ahead. One thing I remember him saying a lot is "Work hard; play hard." My thoughts are now with his family, the rest of his friends, family and co-workers from the LaFace/HITCO days, and especially L.A. Reid--he pretty much hand-picked Shakir to be his successor in the game, and now he's gone before fully reaching his potential, which was still probably two years away. I absolutely believe that Shake would have signed the next artist to sell 10-million albums. Seriously, I don't hate or fear death, but I hate this. And that's all I have to say about that.
And by now, we all have heard about Senator Barack Obama's grandmother, Madelyn Payne Dunham, a.k.a.
"Toot"
, who unfortunately left life behind for a higher existence, just hours before her grandson would be chosen by the people to lead the nation and become the most powerful man in the world. Not much more to say except "I'm sorry," which isn't enough or even appropriate, since I have nothing to do with it.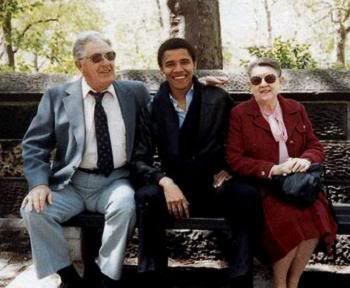 None of these stories are more tragic than the next, and none are to be forgotten. All serve to show that it is always darkest before the dawn, and things will always worsen before they change for the better. To you and yours, I offer my best hopes for a peaceful day and a glorious Wednesday morning, when we will together see the dawn of a bright new day while remembering to take an extra moment to remember those who we wished could stand with us as we celebrate the arrival of the future.
VIVA LA VIDA.