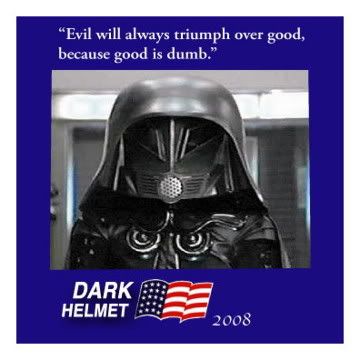 If you've read the post below, which was written on Monday, you already know the scenario. That journalist idiot, Michael Jordan, wrote two versions of his monthly column, just in case Hillary stayed in the race.
The following is the O.G. version of the column, called, "Tell Your Mama to Man Up." It is in reference to the fact that some people are/were too afraid to vote for Obama, for whatever reason. Jordan believes that Hillary Clinton is splitting the black female vote with Obama, and I guess he doesn't understand why all black people aren't voting for him. What a tool. Anyway, here's what MJ had to say about this version: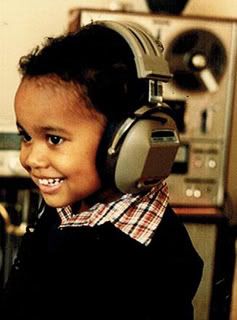 I love my mother, but when it came to our debate over Hillary Clinton vs. Barack Obama, I was somewhat shocked that she had certain opinions that ran contrary to my own. After all, she raised me. It's weird when your parents stick with a political safety net, while your generation builds a new political reality right before their eyes.

It's also crazy that the Texas primary was called for Clinton, yet it is Obama who is now expected to win when the votes are fully counted later this month. So it's almost perfect timing for both versions of the column, which of course couldn't run next to each other, so I just figured that they should be put out there in some form. My Umi said shine your light on the world. Word to that throwback Jordan commercial...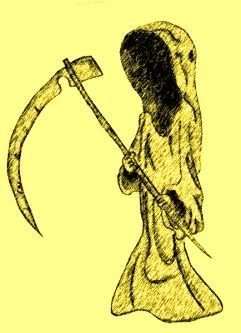 Whatever. So here's the first one. I'm somewhat interested in your comments, even though I'm not tripping at all if you're too shook to leave one, what with all this quasi-schizophrenia you're currently witnessing.
And now, on to the show...
###################################################
TELL YOUR MAMA TO MAN UP
by: MICHAEL JORDAN
I have a politically-inclined family, thanks to genetics. Mom has a Ph.D. in political science, and Dad
does his thing as well
. This puts me directly in the line of fire to study this opera known as politics, just to be able to join in family conversation from time to time. The "quan" of the Jordan family is beer, barbecue, card games and politics. We go over everything from elections, laws, Supreme Court rulings, welfare, education and Iraq policy.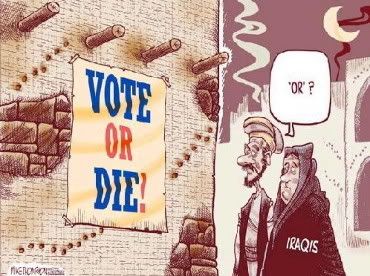 I had already left Morehouse when my father became the Chief Operating Officer of Atlanta, replacing Larry Wallace after he was indicted for corruption. Dad didn't last long; he wasn't feeling the pressure that the F.B.I. was laying down on
former mayor Bill Campbell's
administration. He didn't want to be involved and he felt the heat coming down, so instead of having to stick around and testify against his boss for things he didn't know, he left office before Campbell's term was up. And he was right in doing so, because not only did Mr. Wallace end up serving federal time, but so did Mayor Campbell. By the way, Campbell's still locked up, and some people will tell you that it is an injustice. I try as hard as possible to stay impartial.
Campbell was quite an inspirational figure in his time. While he reigned over Atlanta, Atlanta reigned over the country in urban culture. I almost feel sorry for many of the current students in the Atlanta University Center, because you'll never know college life during Freaknik or Bad Boy Weekend, or what Lenox Mall was like before the buffoonery.
I do not wish to put down the current student lifestyle that exists in Atlanta, but in all honesty, it's not the same experience as I had before Bush took office. I went to Morehouse in the mid-Nineties, and my class has done quite well for itself. That includes Spelman, Clark and Morris Brown. This was the true A.U.C. experience, and because we had a Democratic president at the time, things were decent. You actually knew that you could score a job with decent wages because the whole country was optimistic. We had nothing to fear and everything to gain.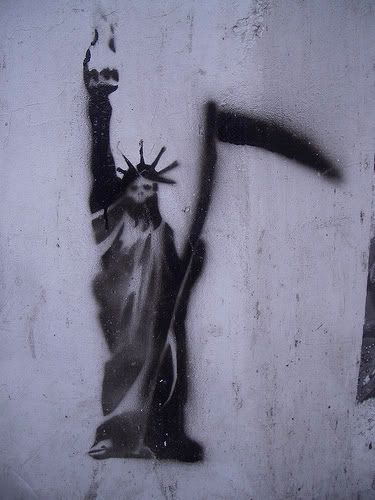 Next thing you know, Bill was replaced by Bush, and America was held hostage for the last seven years. I won't get too political, but I think that besides a few readers who may be too brainwashed to believe, we all see that a Democratic president is best for minorities. And if you attend an H.B.C.U., you have no excuse to not vote in the blue category in 2008. Anything less would be profoundly stupid.
That doesn't mean that you should automatically support Barack Obama. You should question him, investigate his positions and decide whether or not he is the best candidate for your precious vote. If he doesn't meet your standards, don't be swayed. If he does, don't be afraid. My mother, who is divorced from my father and also a Democrat, is a supporter of Hillary Clinton. She and I went through pure purgatory last week, arguing and trying to make each other see our political philosophies regarding our chosen candidates. Truth be told, we're different after all, which I never would have guessed before she tried to tell me that she didn't believe that America was ready for a black Commander-in-Chief.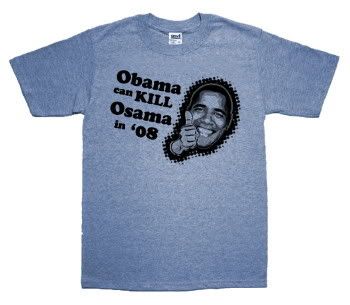 My point for this month is that I believe in Barack Obama, and I'm willing to tell my own mother when I believe that she is wrong about certain reservations for casting her vote in his name. We as a minority race have no more room for fear or worry. We have to take the initiative and put in place someone who doesn't care if he's black enough, as long as he's good enough. Every time I hear this guy speak, I'm inspired at his eloquence and total confidence. It's something I want my children to know about. And it's something that my own mother is not yet convinced is possible.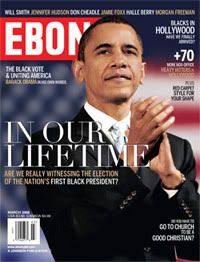 Don't worry; I'm working on it.