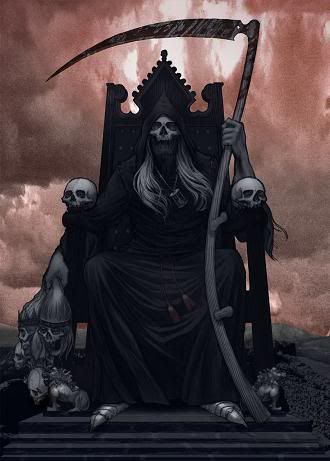 We're getting close to the end of this chapter, my brothers and sisters. And what I will tell you is that we need some motivational mottos for the coming year. We've still got Republikkkans
on that racist b.s.
, Israel and Palestine are
still beefing
and the media is
still hyping the recession
. But there's good news all around, if you can sift through the seasoning salt.
Me? I'm taking the next 48 hours to determine what will stay and what must die in my own cypher. In the meantime, while I get my green on, here is a list of possible mantras that you might hear me drop once the ball in Times Square falls. Feel free to use anything you like in your own dialog with other progressive peoples. Add one if you wish!
THE UNDERWRITER'S
AULD LANG SYNE IN 2009:
Time to shine in 2009
(Be a star)

On the grind in 2009
(Don't wait for anything; go get it)

Smoke some Pine in 2009
(Why not?)

Vintage wine in 2009
(Spoil yourself)

No Calvin Klein in 2009
(Pause. Nolo.)

Grow some spine in 2009
(Where your heart at?)

Free your mind in 2009
(The rest will follow)

Please stop lyin' in 2009
(Real talk.)

Gon' get mine in 2009
(Get yours!)

First class flyin' in 2009
(As long as you're paying)

Fly design in 2009
(Swag is dead)

Not left behind in 2009
(Stay ahead of the curve)

Style divine in 2009
(Do it like Jesus would)

Deserve to dine in 2009
(I gotta eat)

Lead the blind in 2009
(Dumb rappers need teachin')

No mo' cryin' in 2009
(You can complain, but who'd listen?)

Beat Ben Stein in 2009
(Get money!)

Get off the vine in 2009
(Gossip and rumors are for girly boys)

Read, then sign in 2009
(Don't get jerked!)

Don't rewind in 2009
(The movement moves forward, not in reverse)

Clean vagine in 2009
(Because feminine hygiene rules)

Fresh behind in 2009
(Gentlemen: wash your draws)
This could go on forever. The point is that 2009 does not have to be lame as hell. Power to the people, wisdom, success, health, strength, honor and happiness to you and yours. And be safe out there on Wednesday night, whatever you do.
Peace!